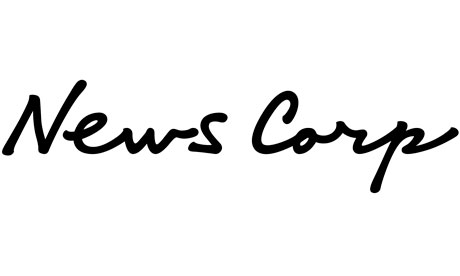 News Corp - Junior Developer
The Company
News Corp Australia is the nation's largest media company operating over 150 house-hold name brands across print, digital and multimedia including The Australian and news.com.au.. We are proud to be a central part of News Corp, a leading global network of powerful brands in news and information services, sports programming in Australia, digital real estate services, book publishing, digital education and pay-TV distribution in Australia including Fox Sports, Dow Jones, Harper Collins, Realestate.com.au and The Wall Street Journal.
The Role
You'll always be learning and growing.
Learning and development opportunities are here for the taking.
As our bright and ambitious Junior Developer/Technical Producer you will have recently completed a Bachelor degree in Web Development or equivalent and have a very keen interest in everything web.
This role will help you build your skills in web development and help grow your skills in stakeholder management.
Typical activities include (but not limited to):
Building landing pages for internal stakeholders
Ensuring work meets its designated timeframes
Liaising with stakeholders and other teams to complete tasks
Supporting and helping other team members
Presenting work to stakeholders for sign-off
The Person
As our Junior Developer / Technical Producer you will have the following skills and experience:
Strong knowledge of HTML/CSS
Sound knowledge of JavaScript
Strong verbal, written and interpersonal communication skills
Strong technical ability and problem solving skills
Foundation knowledge of backend coding
Foundation understanding of databases
Quick learner with the ability to adapt to different coding languages
Ability to demonstrate composure and confidence in pressure situations
Self-starter with the ability to resolve issues and handle multiple tasks
Excellent collaborative and teamwork skills
Passionate about your work
Bachelor of Web Development or equivalent
A keen interest in web development
Desired Additional Skills (Not required):
Experience in content management systems
Knowledge of social tools and eDM development
Knowledge of AngularJS, NodeJS or GulpJS
Knowledge of source control systems, particularly GIT
We're delivering the now, and we're looking to you to deliver the future.
Join Us
News Corp Australia is evolving in response to the expectations and challenges of the digital world in which we now live. We have an amazing opportunity to reinvent our industry and redefine the future of media in Australia. We are passionate about what we do and proud of our heritage of world-class journalism and entrepreneurial spirit. Our environment is supportive and friendly, we encourage innovation, collaboration and creative thinking. If you thrive on being challenged and enjoy working in a fast-paced stimulating environment, come and join us on this incredible journey.
This is a full time role with a $70,000 per annum remuneration package (negotiable). In order to apply, applicants must be Australian Citizens or Permanent Residents and must not have graduated earlier than 2014 from an IT degree from an Australian University.
Please submit your CV or LinkedIn profile to be considered for this position. For more information on careers at News Corp Australia visit: www.newscorpaustralia.com/careers